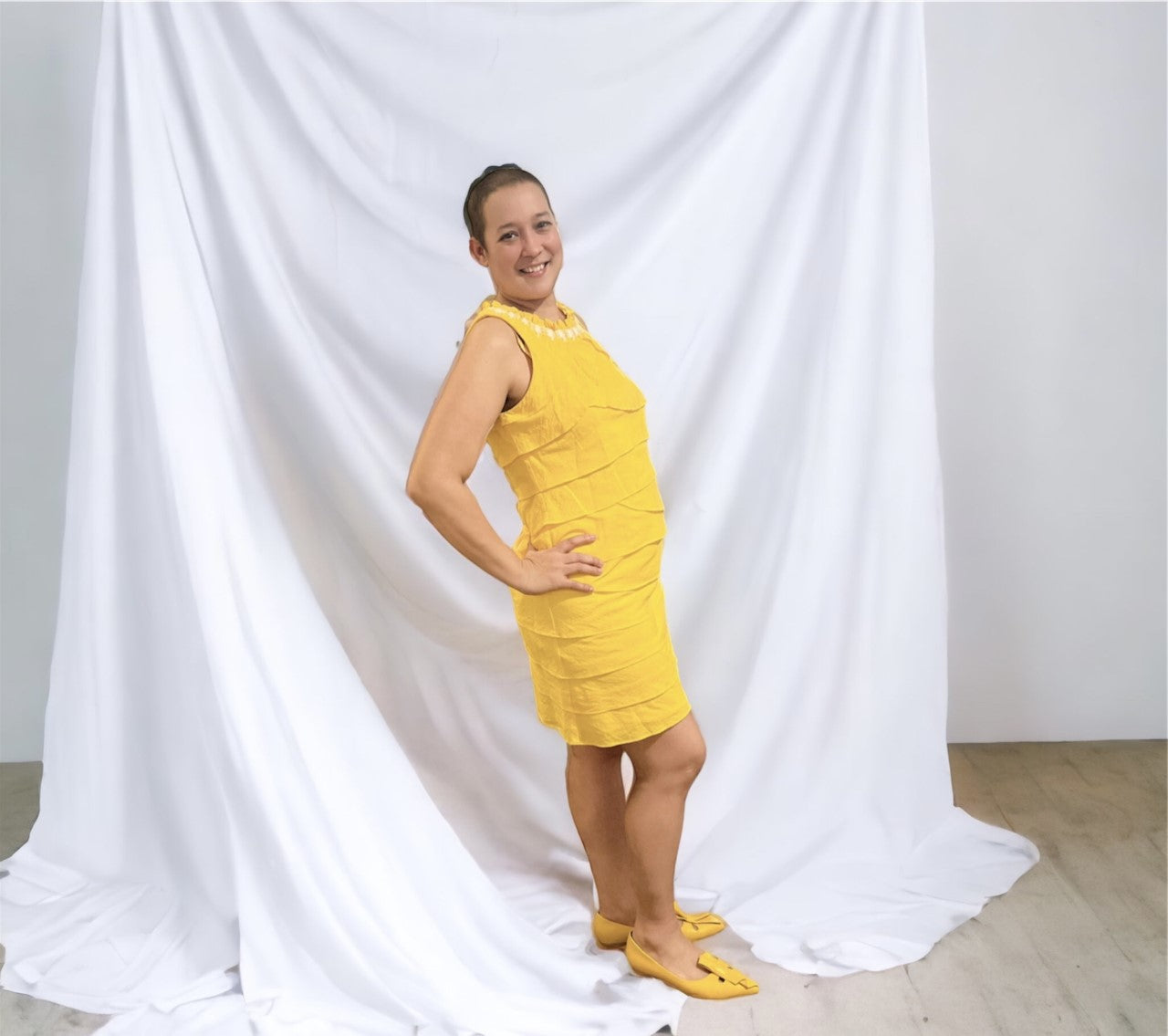 Behind the scenes
May, 03 , 23
Kenia Garcia
It was the morning of May 25, 2017, when an Internal Medicine doctor, for family reasons, had to immigrate to the United States with her husband, Juan Carlos, and her Children, Carlos and Pamela. That doctor is me, Kenia Garcia, founder of this inspirational business idea.                                             
Many mixed feelings invaded my mind and life for days, weeks, and months.  My practice was super successful in the Dominican Republic, where I also had a firm work structure, surrounded by family support and collaborators who made my work shine in one of the leading hospitals in Santiago city, where I am from.
I was abruptly faced with an unexpected reality: a change in language, lifestyle, goals, and dreams. It was an essential part of my agenda to obtain the license to practice my profession in the United States. There were obstacles, but I didn't stop and started preparing myself academically. However, being a talented and restless woman, I began to think about what I could do at the same time to support my husband with the expenses and raise a large amount of money required for the exam process to obtain my medical license. I began to wonder what I could do.
Well, I decided to use my talent to restore old pieces and began to sell them with resounding success. At the same time, I investigated options to expand my ideas of creativity and art, getting a contact with the Maryland Women's Business Center, which opened the doors to the world of entrepreneurship. There I was part of an incubator that helps women with business ideas; I started from scratch with a 6-foot table and a space of less than 20 square meters—managing to captivate the attention of Rockville, Maryland, with collector's items (set of cups, China, decorated spoons, handicrafts, and other antiques).
At the end of this program, I decided to fly with my wings, grateful, full of positivity and energy, then I opened the doors of my first happy place (Nature by Trejok). Everything was going smoothly, with massive support from the community, and clients from Washington and Virginia, until three months after our resounding success, I was surprised by blood cancer (Leukemia). Everything turned into a horrible scene, filled with much pain, complications, impotence, and sadness. However, I never lost sight of my business.
Being in bed, I fought with all my might to heal because of my family and for this dream that was beating more and more in my heart and mind. I could say that many times I closed my eyes, and I was transported to the windows of my store, to its corridors and stations, and it was my source of inspiration to get up from that uncomfortable bed that kept me for three months my life.                              I had time there to create and design a complete collection of clothes and shoes (Geometric Collection) that was sold in its entirety! Each piece transmitted my resilience, energy, and good vibes.
My attitude helped me remit the disease! I was free of cancer but still fighting chemotherapy until 2024.
As I write this note today, I am under the effects of one of the chemotherapies that collapse my body, not my spirit. I am a brave being, firm and without fear of success!
This story is just the beginning for me. As long as I live, I will look forward to it with courage. I will continue to create, strengthen, and expand my business idea until I reach my dream goal, which is to have a branch of Nature by Trejok in each state of the United States, with a view to international expansion when the time is right.
While I work hard with my husband and children to continue with this dream that translates my upbringing (all my business  areas are permeated by the teaching memories of Josefa Trejo, who raised me.
I appreciate the opportunity you have given me by reading this far. If you are at the DMV, visit us and live this inspirational adventure with us, and if you are far away, visit each of our online sections and enjoy our products.
Life and time can take everything away, but I would never abandon my dreams and goals.